Other Businesses

Premiere Networks reaches more Americans than all other major networks
Premiere Networks is the #1 radio network, syndicating 100 radio programs and services to more than 7,100 radio affiliations, reaching over 190 million listeners weekly, featuring the most influential personalities including Rush Limbaugh, Ryan Seacrest, Glenn Beck, Delilah, Steve Harvey, George Noory, John Boy and Billy, Sean Hannity, Elvis Duran, Mario Lopez, Bobby Bones and many more.

TTWN reaches more American commuters than any other network.
Total Traffic and Weather Network (TTWN) is the industry leader for content service for broadcaster in America. TTWN reaches more than 200 million monthly listeners across more than 200 markets, expanding its portfolio to include localized weather information such as surf and heat index reports. With services to over 3,000 radio and 200 television affiliates plus automotive, navigation, internet, mobile and government partners, Total Traffic & Weather Network operates the largest traffic data gathering network, staffed with over 800 local traffic reporters, in the United States, Canada and Mexico.

The Industry Leading Radio and TV sales representation firm
Katz Media Group is the leading representation company in the United States. With more than 4,000 radio stations and 500 television stations retaining its services, they are the only media representation company to serve a variety of over-the-air and digital platforms.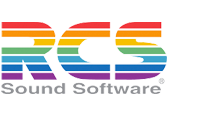 The Leading provider of broadcast and webcast software
RCS is the world's leading provider of broadcast and webcast software. The company's software (radio station automation, music scheduling, HD2 solutions, newsroom software, audio logging and archiving, single station automation and contest tracking software) and technology (real-time audio recognition technology) is used by more than 9,000 radio stations, TV music channels, cable companies, satellite music networks and Internet stations worldwide

iHeart Adbuilder is the only fully automated self-service platform that allows small businesses to create their own audio campaigns then advertise them on the radio.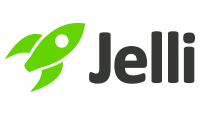 Jelli is the pioneering technology platform that has transformed radio broadcasting by creating the first cloud-based platform to support and improve the audio ecosystem, making it easier and faster to buy and run audio advertising. Jelli's patented technology powers a suite of solutions including RadioSpot, the only programmatic platform for radio broadcasters to sell and manage their advertising inventory, and SpotPlan, the leading programmatic solution for advertisers to efficiently plan and buy audio advertising.